---
I discovered a small area around 23rd & Grant Way not yet photographed and the session yielded six images. I included a couple I might not have posted because even with my less than selective curation I do reject some images; however, I learn something new even from those I choose not to post as well. I normally let the images be and keep the text to a minimal but if I'm posting the full session I will be more verbose.
The nature of the scene is rough but the natural elements are balanced within it, one can compose an image of almost anything but the aesthetics may not match the technical qualities.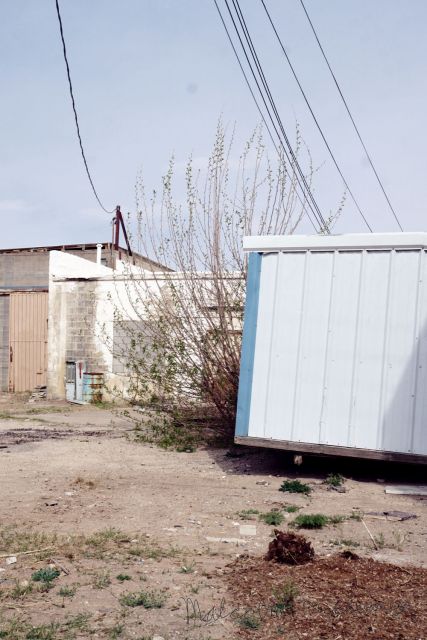 The technical outways the qualities of the scene here but every image taken is practice in seeing leading lines or some other aspect of composition to bring out a part of a scene.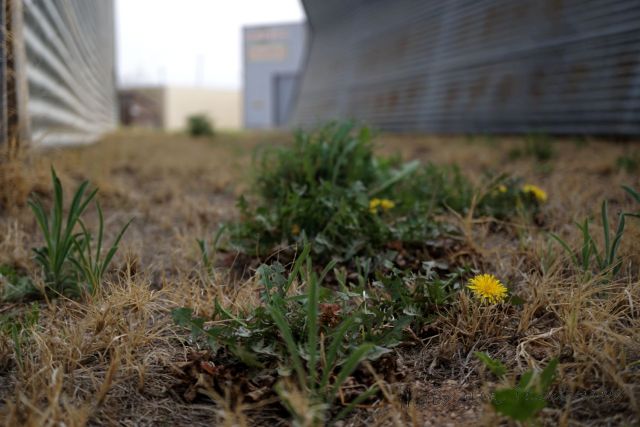 A macro point of view allowed the flowers to be appreciated but also get a bit of the overall place they grew in. In that blurry out of focus background a different version of reality can be played with.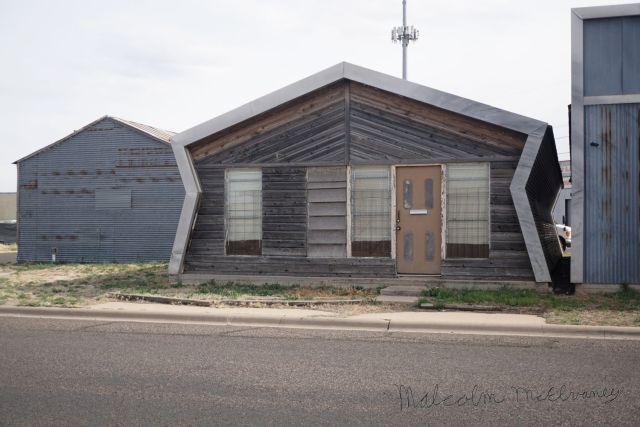 The flower was to the left of this buiding but I found the building itself just as interesting. It comes down to the angle and ability to create some depth to help an image work well.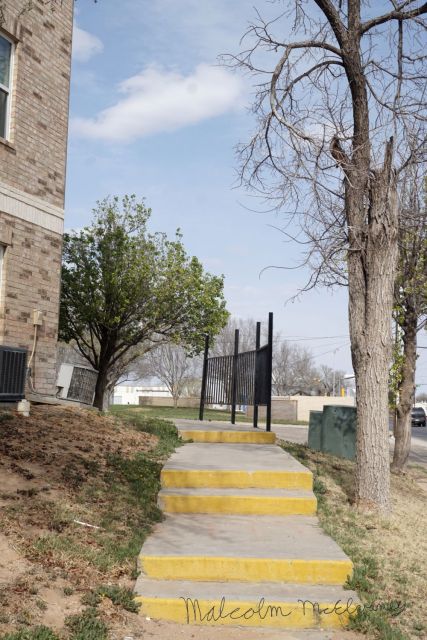 Odessa College apartments most likely, not sure, with a set of stairs that had to be captured. In terms of my composition for this one I was drawn to the yellow stairs and changed the orientation to better follow that leading line.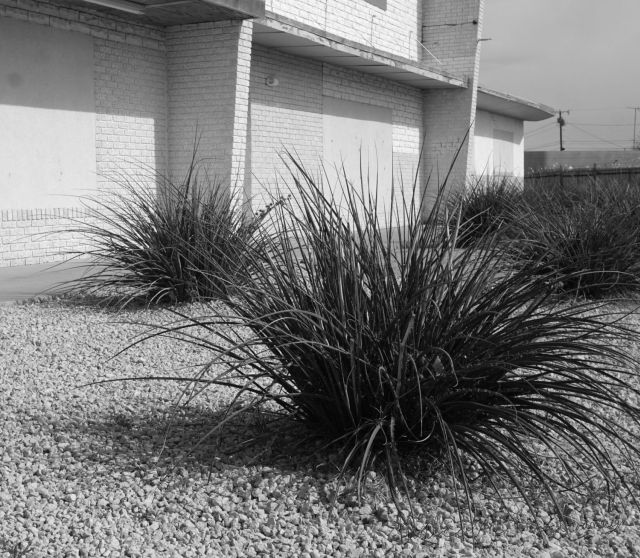 Black and white or color is a factor when trying to help draw the viewers eye to the subject you saw. In color the green cactus would have attracted the eye more rather than the the wall and the area I wanted to highlight in black and white. The other aspect I kept in mind while I composed the scene was the ability to crop slightly on the left to balance it given the lens and limits it imposes. Cropped and converted to black and white the image worked out.
[Back to Top] [Back to Current Projects] [Back to Galleries] [Back to Main Page]