---
If it rains in Odessa the water will flow into the draw of Comanche Trail Park eventually and it is when that event happens the character of the place changes. The flooding cleans the areas, relocates at least, of the trash and the plants grow even more densely. The conditions on this day was a lite sprinkle off and on with a soft lighting overall in the morning.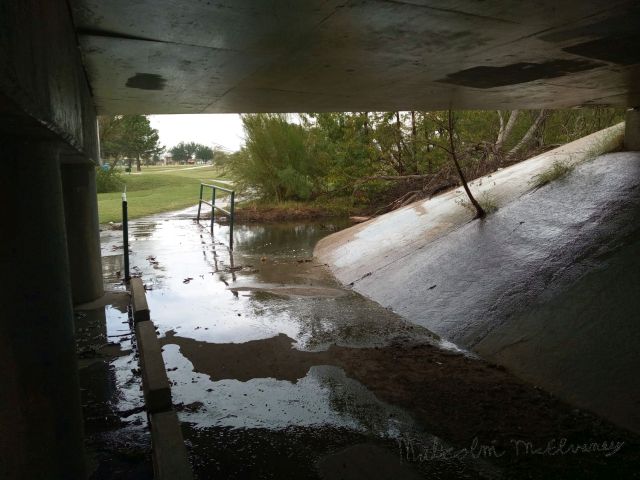 The trail going under I-20 to cross to the other sections of the park floods like this after a rain. The run off from the road way is steady at this time and made for a nice element as well.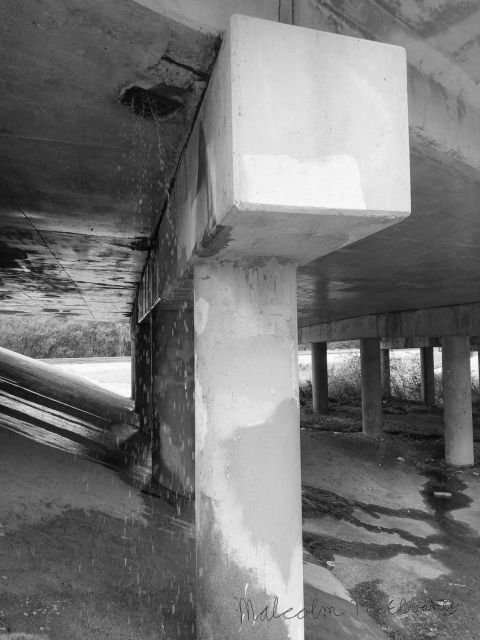 Another road and bridge that is in the park area but the water flowing off both sides caught my eye.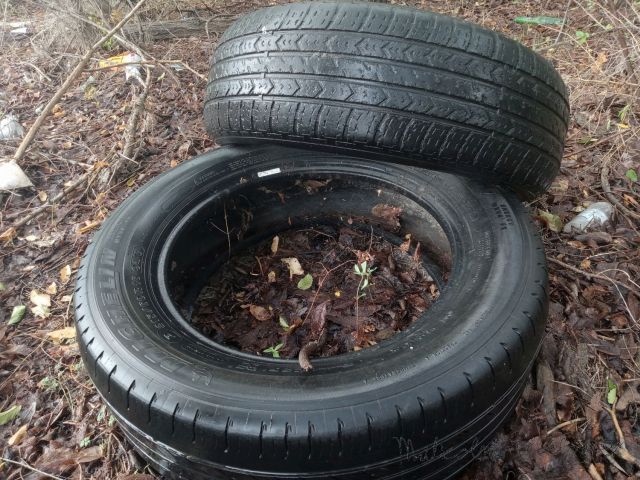 Why the tires and contents therein you may be asking, couldn't tell you really but something had value at the time. Many pictures are taken with some immediate value to only be considered after the factor and culled. I didn't cull this one because I like it but it is great either but photographers collect many images for every one proudly displayed.
There is beauty in the park too, the pocket forest area had this scene briefly lit by an opening in the clouds and water covering the leaves.
[Back to Top] [Back to Current Projects] [Back to Galleries] [Back to Main Page]