---
<09/01/2022] 09/02/2022 - Along Andrews hwy [09/03/2022>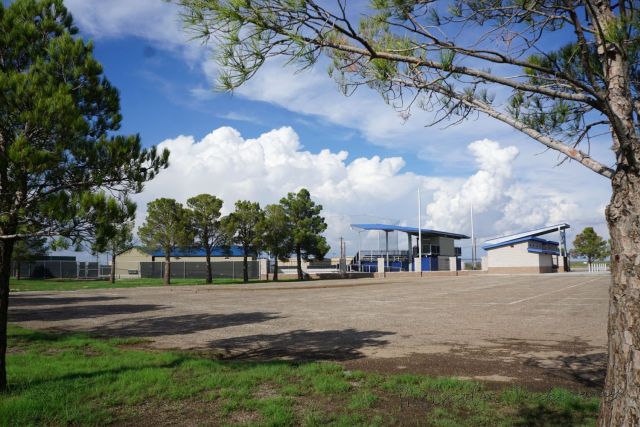 Just as you turn onto E. Centergate st from Andrews hwy going to Schlemyer Field you will find the Odessa College Wranglers Baseball field. This was not what I was expecting to find but Broughton Park instead, so I still have a target to find.
There isn't an image to show as the one captured was decent but something I didn't want to post. What you are not seeing is the Our Lady of San Jaun Mission Church at E. Hillmont Rd and Yukon ave off of Andrews hwy. When the conditions are right I may go back and see it with a new point of view.
Lawndale Park - Around 5:30pm when I was over there capturing this water tower was full of activity, a well used community park.
Also in Lawndale Park but to the right of the tower in a remaining pool of water in the grass. The reflection isn't completely clear but adds mystery in my opinion.
[Back to Top] [Back to Current Projects] [Back to Galleries] [Back to Main Page]