---
<01/15/2023] 01/16/2023 - Sycamore & Mockingbird [01/18/2023>
Kellus Turner Park was found by accident but after seeing the condition of the ball park I wonder how much use it gets, the duck pond by the building is interesting and with that wide open space it must get some use. After looking at the Google Maps it is a bigger park and the building I photographed was an elementary school.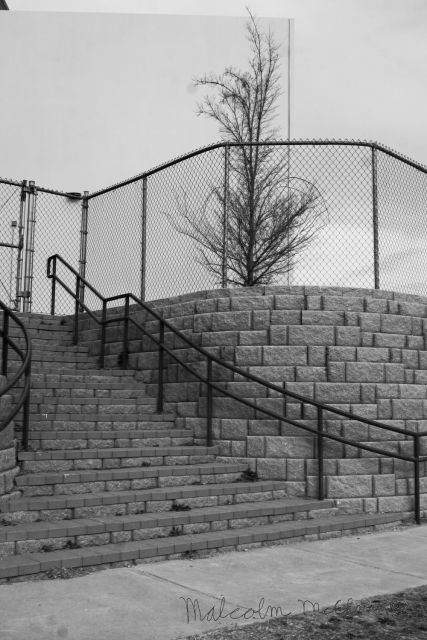 The elementary school is fenced off but the stairs and the tree made for a nice scene.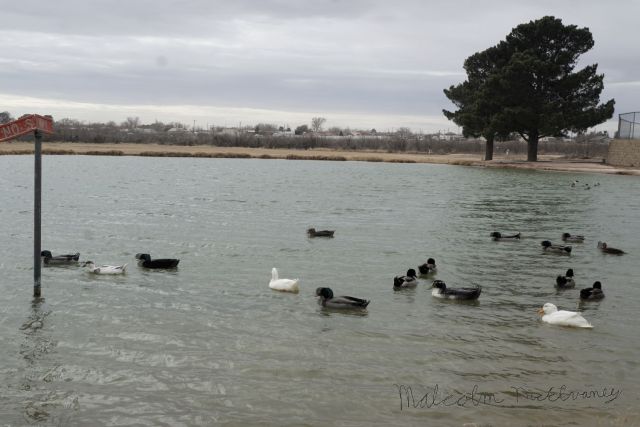 The duck pond. The photo may seem off because the ducks ghost in the image but I processed the image like this on purpose. Why? It shows movement and the method I captured the scene with, bracketing, allows for that.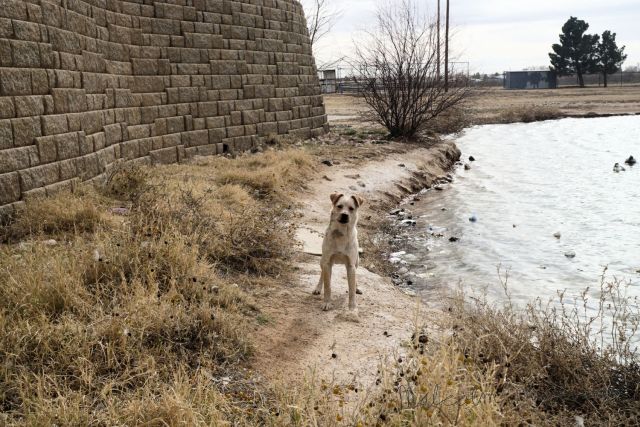 My brief unknown friend was curious but cautious.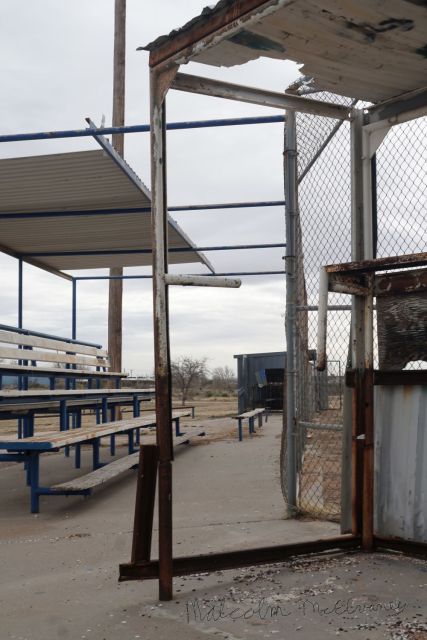 The ball park was in less than maintained condition but maybe it isn't forgotten about either.
[Back to Top] [Back to Current Projects] [Back to Galleries] [Back to Main Page]