---
This will be an entry with more images than normal because I had the chance to go down town before the event to get my daily photo shots before going back to help the OAA set up their booth and help man it. I captured a bit of the overall set up before the event started and while it was going on, so I have more to share as a result. Overlap of the murals themselves and the event mix into the random things that catch my eye so I get lost in the process and simply take photographs and the rain and cloudy weather definitely helped.
Images taken around noon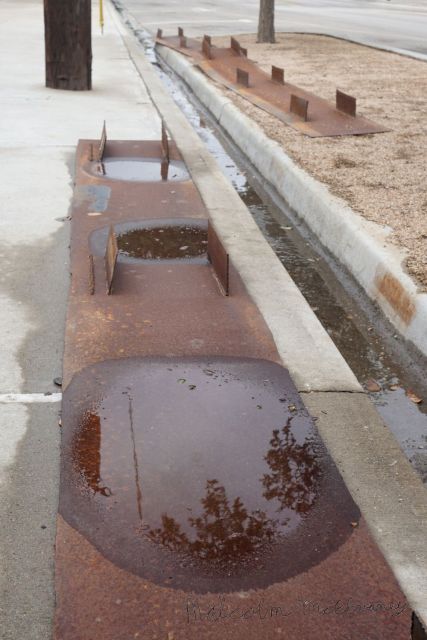 Rain adds new interest to the overlooked.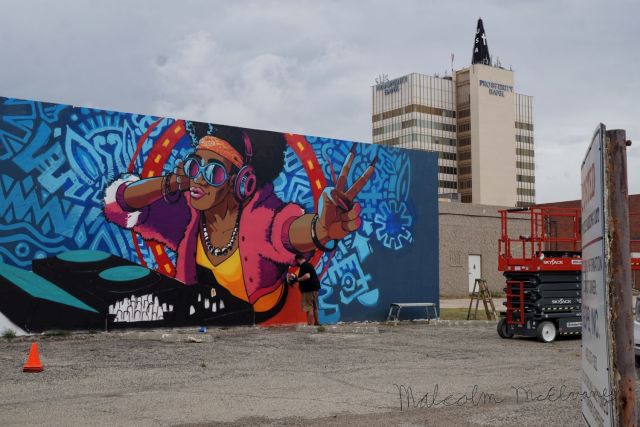 A mural being worked on.
Experimental process. Part of the reason I take a picture is the chance to experiment in post processing as well.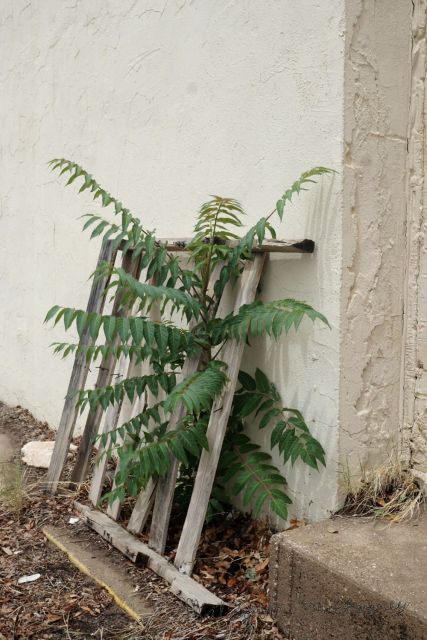 I never know what I will find but sometimes I capture it for no reason.
A mural being worked on. 1 of 2.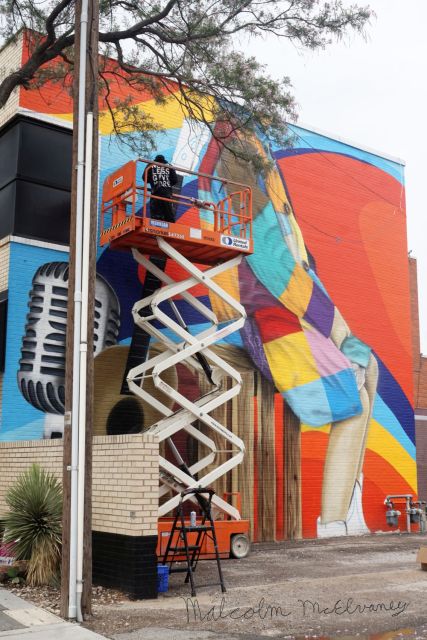 A mural being worked on. 2 of 2.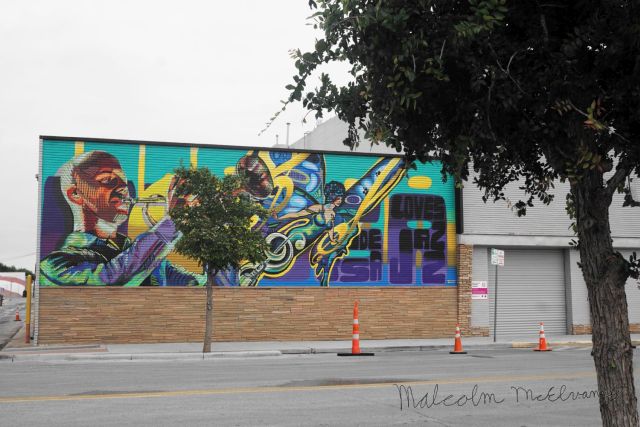 A finished mural.
Images taken after 2:00PM during set up
The Austin Bike Zoo as it was setting up was the subject I found the most interesting but there are general shots here too.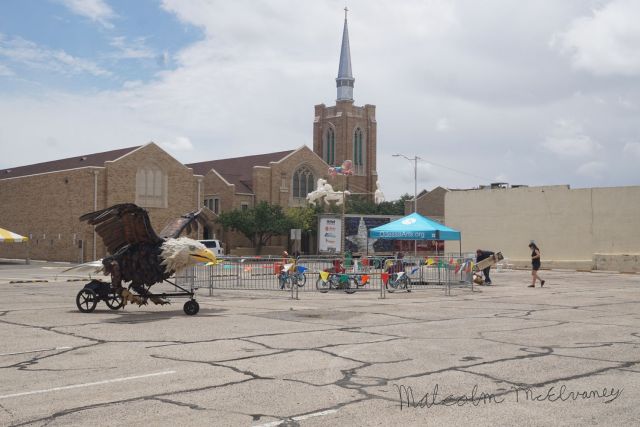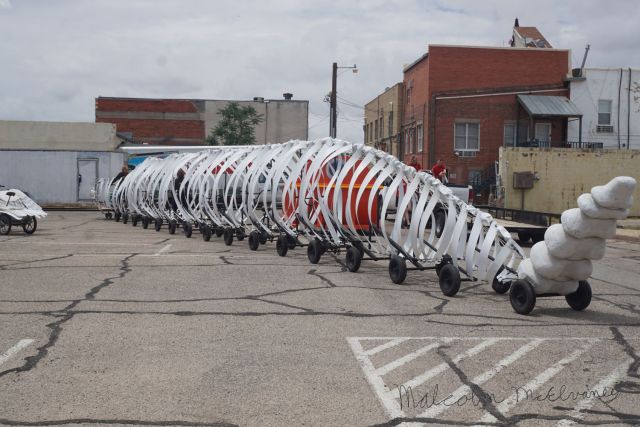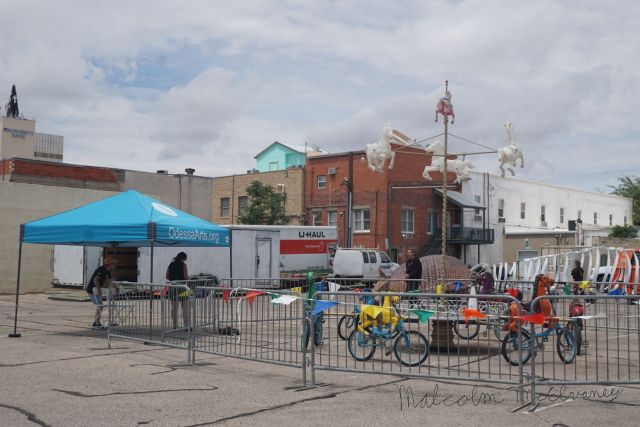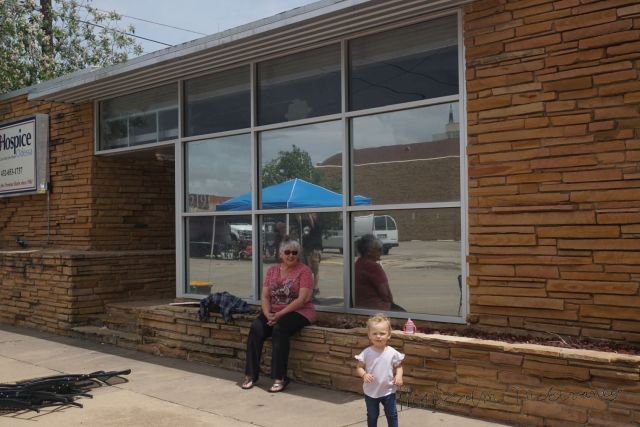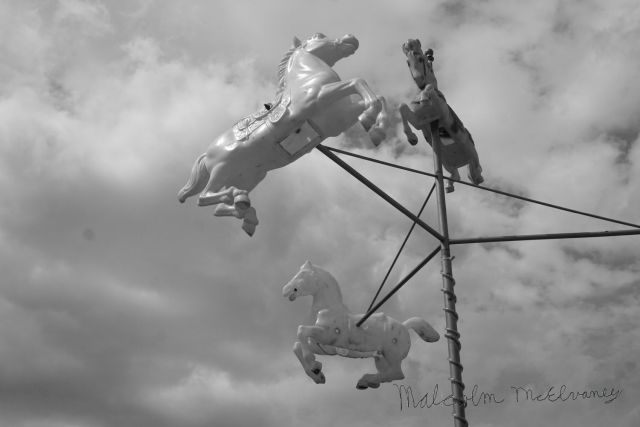 The people running the Bike Zoo let me into the attraction to get the vantage point needed to match those clouds.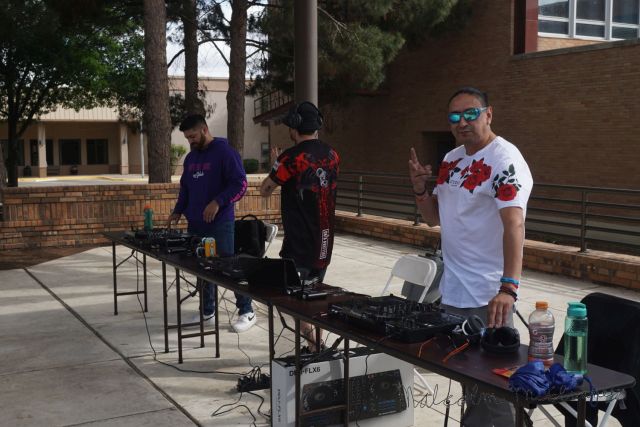 Images taken during the event
The Silent Disco had three DJ's to run three channels of music to select from for those getting the headphones to dance to. The Bike Zoo was being enjoyed as well as people rode them around.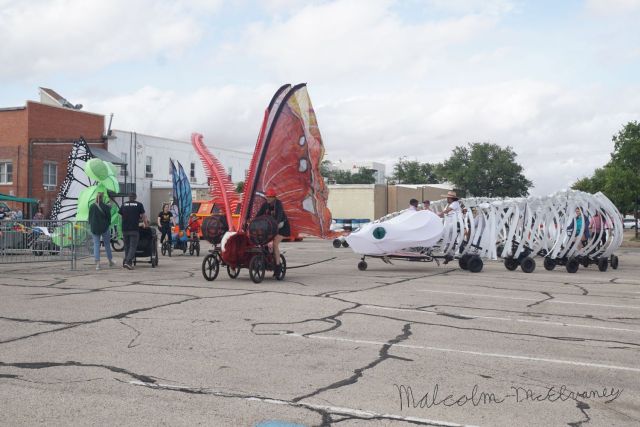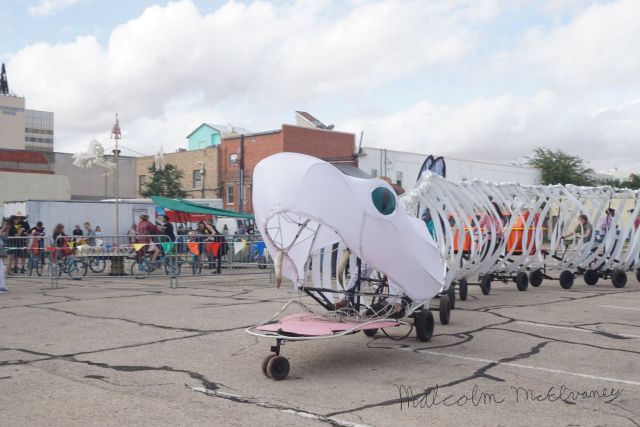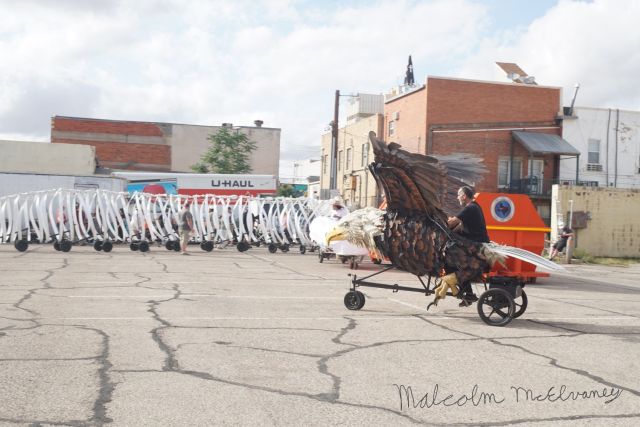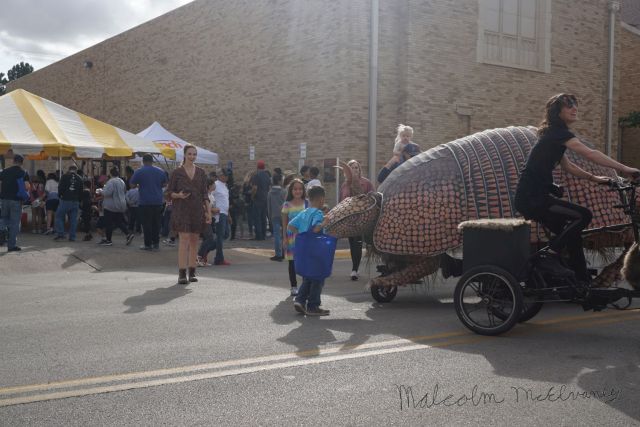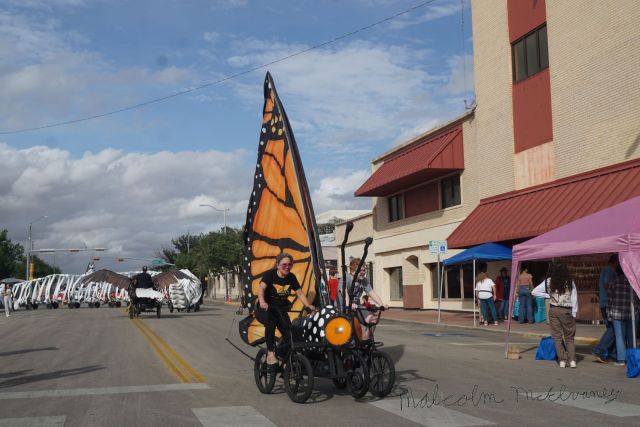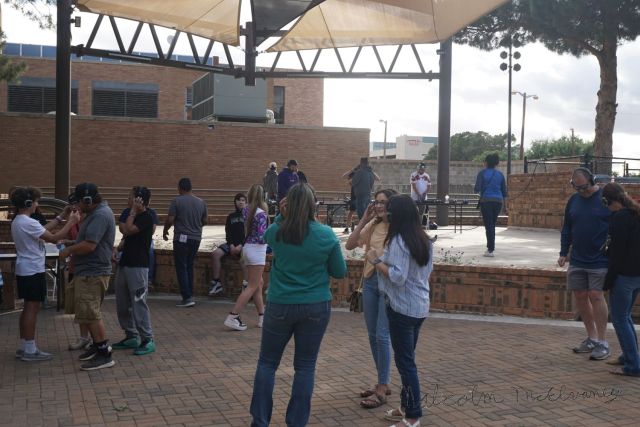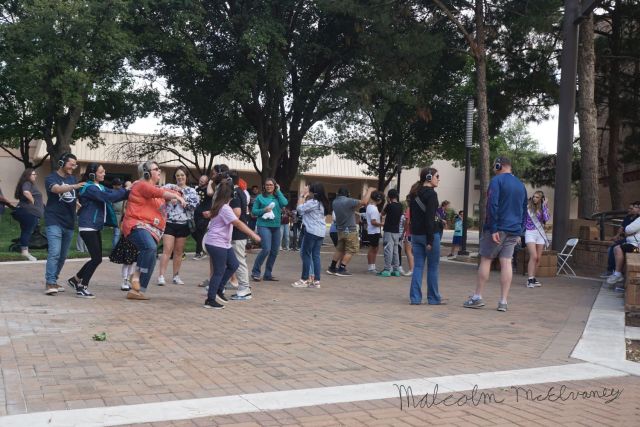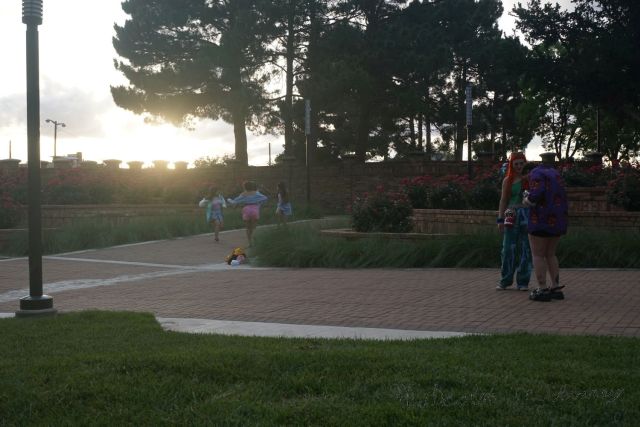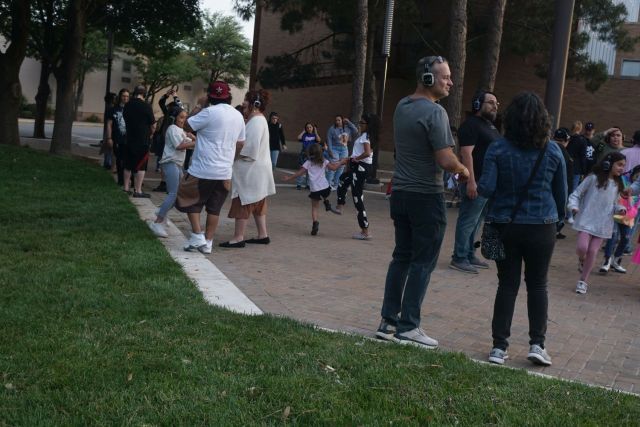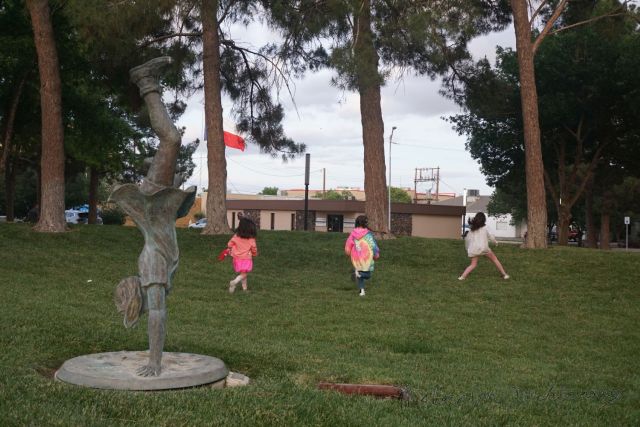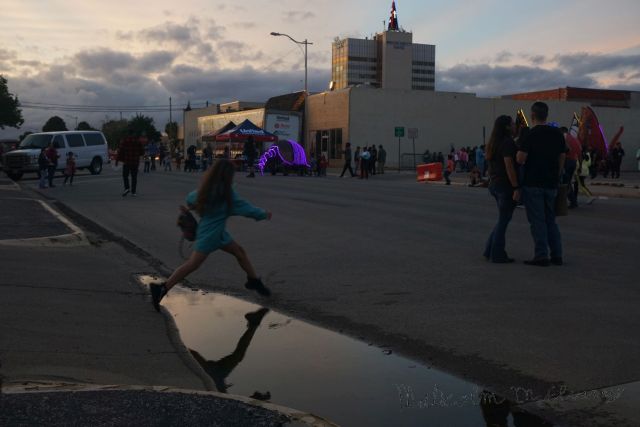 A matter of being patient and taking multiple shots; however, it was mostly luck and being aware of a composition needing a stranger to assist me.
Bonus image I found ...
... perhaps it is more like an opportunity to get an image that might or might not work out. My friends 8 x 10 view camera's ground glass captured as is in the light. His camera was set up as part of the booth. Sensor dust aside an image was possible.
[Back to Top] [Back to Current Projects] [Back to Galleries] [Back to Main Page]