---
This was my first visit to the park with the more direct afternoon light to work with. The parks walking trail going around a pond of water makes for an amazing place to visit.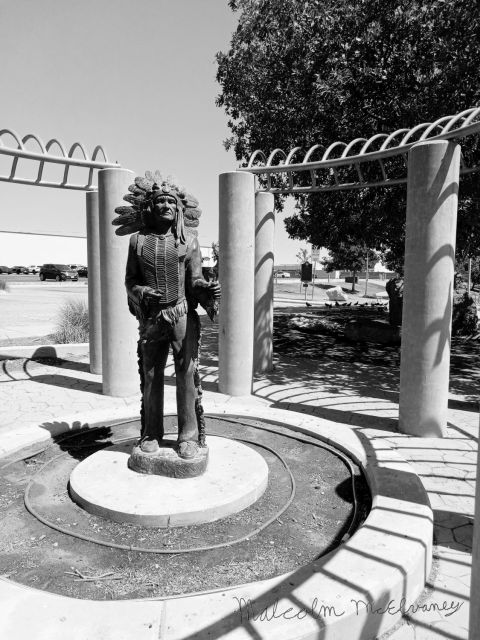 The first statue I encountered was this one in its own structure. The park has more spaced through out the trail.
On the structure itself I got this one bird posing for me.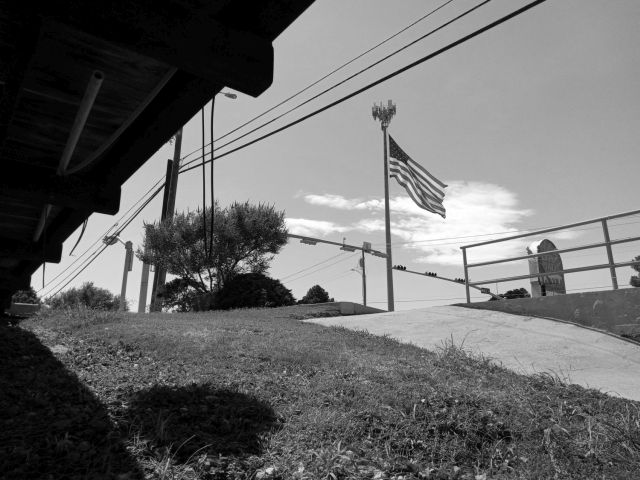 The Music Center Mall is across the street and it flies a large American flag. Around the curve of the trail, under the bridge, I captured this view of it.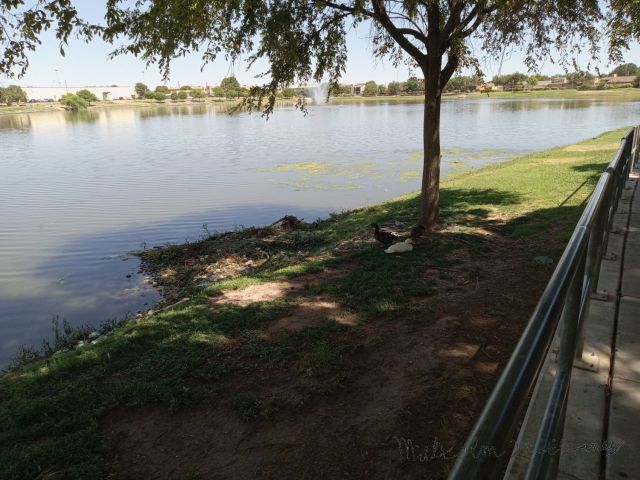 A view of the water from the trail.
[Back to Top] [Back to Current Projects] [Back to Galleries] [Back to Main Page]